15.10.2018 / Storage4EU Short story
15.10.2018 / Storage4EU Short story
Engie's Improved Safety of Battery Storage Systems
ENGIE for a safe energy transition for the final user: Security as a quality business vector.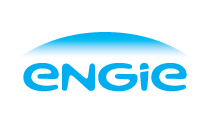 Safety is the first priority of any plant. ENGIE improved the level of safety standards by developed integration guidelines. These provide technical assistance to integrators and project managers for the safe operation of batteries. Engie Laborelec proposes different services to help project managers and operators of batteries:
Workshops on safety risks per technology and adapted mitigation solutions;
Project-specific technical recommendations ranging from the choice of the cell chemistry and characteristics, the sizing, to integration of safety measures;
Support for Root Cause Analysis: evaluation of batteries failure modes.
15.10.2018 / Storage4EU Short story