14/12/2021 @ 09:00

-

10:30
The Future of Long Duration Energy Storage Technologies and Their Applications
EASE is glad to invite you to the upcoming webinar on the future of Long Duration Energy Storage, where the virtual roundtable will discuss energy storage technologies and how their applications can decarbonize power systems. The webinar will take place on Tuesday, 14 December 2021, at 09:00-10:30 (CET) and will be co-hosted by EASE and members of the Long Duration Energy Storage (LDES) Council, with McKinsey & Company, as knowledge partner of the Council, providing insights.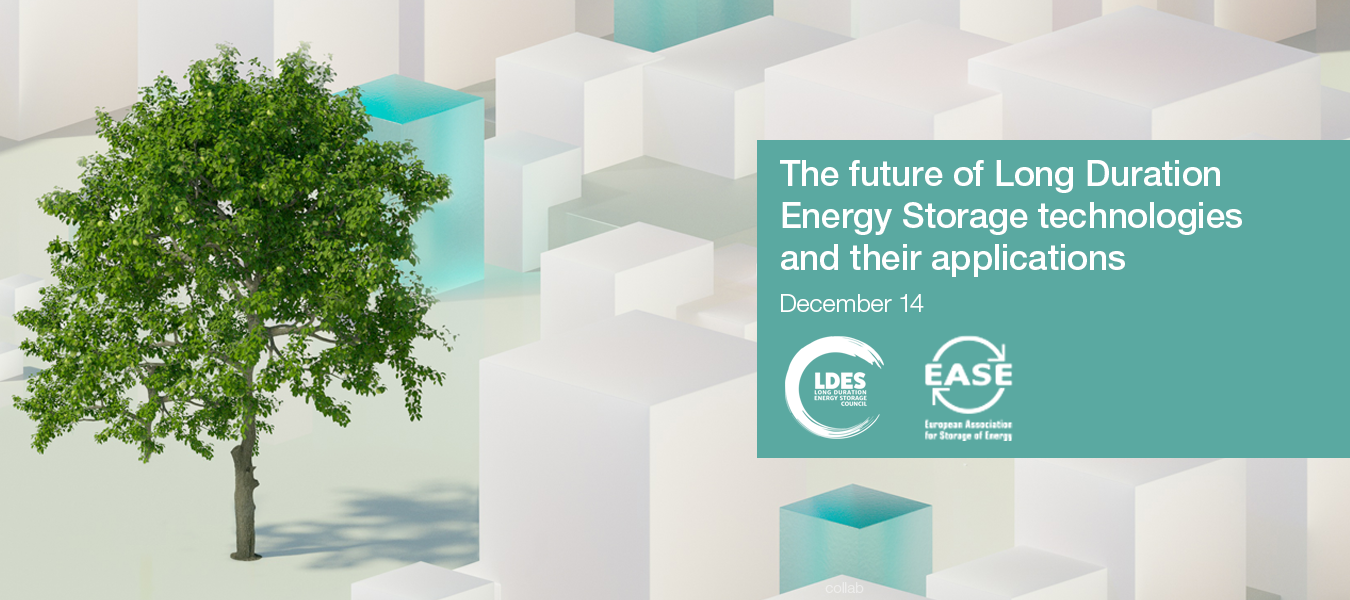 Launched at the COP26 summit, the LDES Council is a CEO-led organization that strives to provide fact-based guidance to governments and industry, drawing from the experience of its members, which include leading energy companies, technology providers, investors, and end-users. EASE members CellCube, Corre Energy, Highview Power, Malta, and Siemens Energy are founding members of the Council.
Council members will share insights from their inaugural report, where the implications of LDES technologies for energy flexibility and the clean energy transition, as well as the background behind the formation of the LDES Council, will be discussed. Key findings of the report will be shared, including Europe-specific insights, followed by a live plenary panel discussion with representatives from Council members CellCube, Corre Energy, Energy Dome, ESS, and Malta.
The panel will also take questions from the audience and media.
The report is the result of months of research and collaboration of Council members. From extensive modelling and exploration, projections show that 1.5-2.5 TW and 85-140 TWh could be deployed globally by 2040, with USD 1.5-3 tn investment, storing up to 10% of all electricity consumed.
If you have any questions relating to this webinar, please don't hesitate to contact us.