21.09.2018 / Storage4EU Short story
01.10.2018 / Storage4EU Short story
ENGIE Peer2Peer (P2P) Energy Communities
Simplify the penetration of decentralised renewable energy sources, allowing everyone to participate to the energy transition.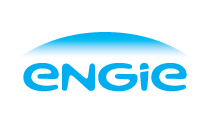 The P2P Energy Communities project consists in developing a global energy community platform, enabling the creation and daily energy management of communities, compatible with grid issues. The (distributed) assets considered within the project are, amongst others, photovoltaics installations, residential batteries, and electric vehicles. The project is rolled out among 70 residential users (peers).
ENGIE provides through Laborelec:
An optimised algorithm design matching the customers' energy profiles (production, consumption, storage);
A remote control through manufacturer specific interfacing of batteries for the project;
Low-cost sub metering development, roll-out and data processing;
A definition of a fair distribution of the common generated value to stabilise the community interaction.
21.09.2018 / Storage4EU Short story